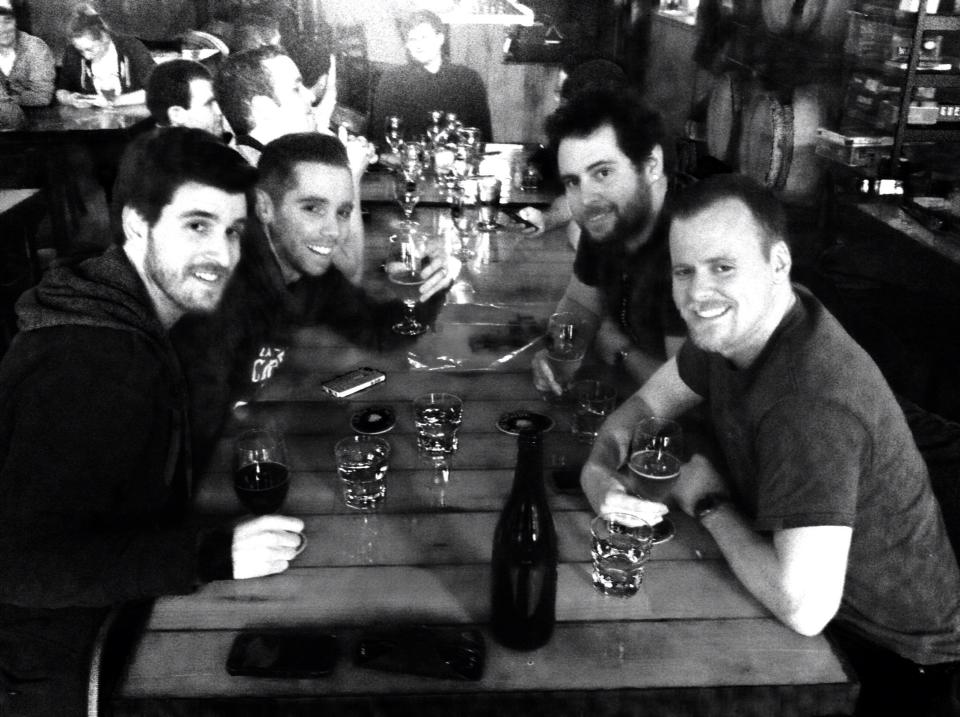 Honest Iago (pronounced "ee-ah-go") formed in San Diego in the dark Southern Californian winter months of 2005. All of the members had been playing in other bands and wanted to try something new. The name comes from the villain in Othello, although the bird in Aladdin is a perfectly good source to cite as well.
The band maintained a rotating membership so that no two shows would be the same. They also began playing with visual artists who would create works live onstage. After quite a few years of this, when it came time to record a record, they solidified the musical line-up to Matt Fradkin, Nick Norton, Craig Vermeyen, and Hunter Knight. Their debut full-length, Straight On 'Til Morning, was released in September 2009.
Honest Iago has always had members spread out across long distances. The original bassist, Scott Toepfer, moved to Boston to pursue photography and maintained a role with the band as a visual artist while there. Craig and Nick both went to Europe for extended stays. Then Hunter moved to Edinburgh, and Matt moved to Seattle.
This long-distance, extended-schedule became the norm for the band. Shows slowed down, but the members continued to write, and jam, and make trips to see each other whenever possible.
That is, until now. Concerts resumed in 2014 with a secret show at Hilliard's Beer in Seattle. In 2015, all of the members of Honest Iago returned to Southern California. A new record is on the way.