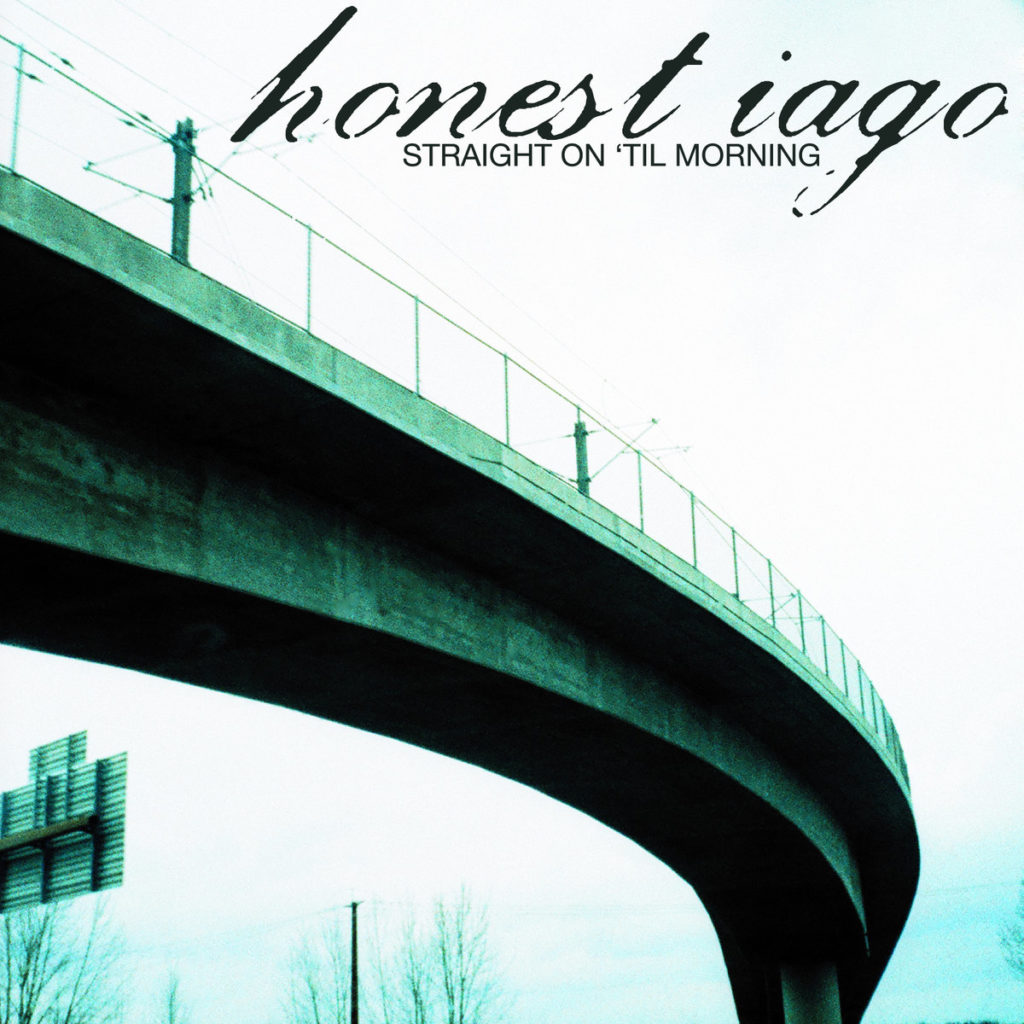 Honest Iago (pronounced "yah-go") formed in San Diego in 2005. The band maintained a rotating membership of musicians and visual artists to ensure no two experiences would be the same. The lineup solidified to the quartet of Matt Fradkin, Nick Norton, Craig Vermeyen, and Hunter Knight to release an absurdly ambitious 47-minute debut, Straight On 'Til Morning, in 2009. Writing about the record, AMP Magazine called Honest Iago an "indie-punk/prog-punk/art-punk/whatever you want to call it musical powder keg waiting to blow," and "something you won't find anywhere else."
To follow up Straight On 'Til Morning, the members went exploring and began collecting ideas for a second record. With the four of them living apart at various times in Los Angeles, Seattle, London, Edinburgh, New York, San Diego, Paris, Oakland, and the middle of nowhere, songs began to take shape through bedroom recordings and email chains of tracks and lyrics.
Ahead of proper recording, Matt and Nick spent time on Lake Pend Oreille in northern Idaho hashing out the band's collected ideas. Soon after, the band holed up in a cabin outside of Joshua Tree to finish writing the second album, 29 Palms.
A Glorious Field For Sawmills, the first studio track Honest Iago released since 2009, and the first single off of 29 Palms, recorded and produced by Nick Tipp (The Black Keys, Frightened Rabbit, HEALTH), premiered in October on All Things Go, and was followed in spring with more singles ahead of a July 27 record release. With members now spanning the entire west coast of the US, much more music, travels, and tales are on the way.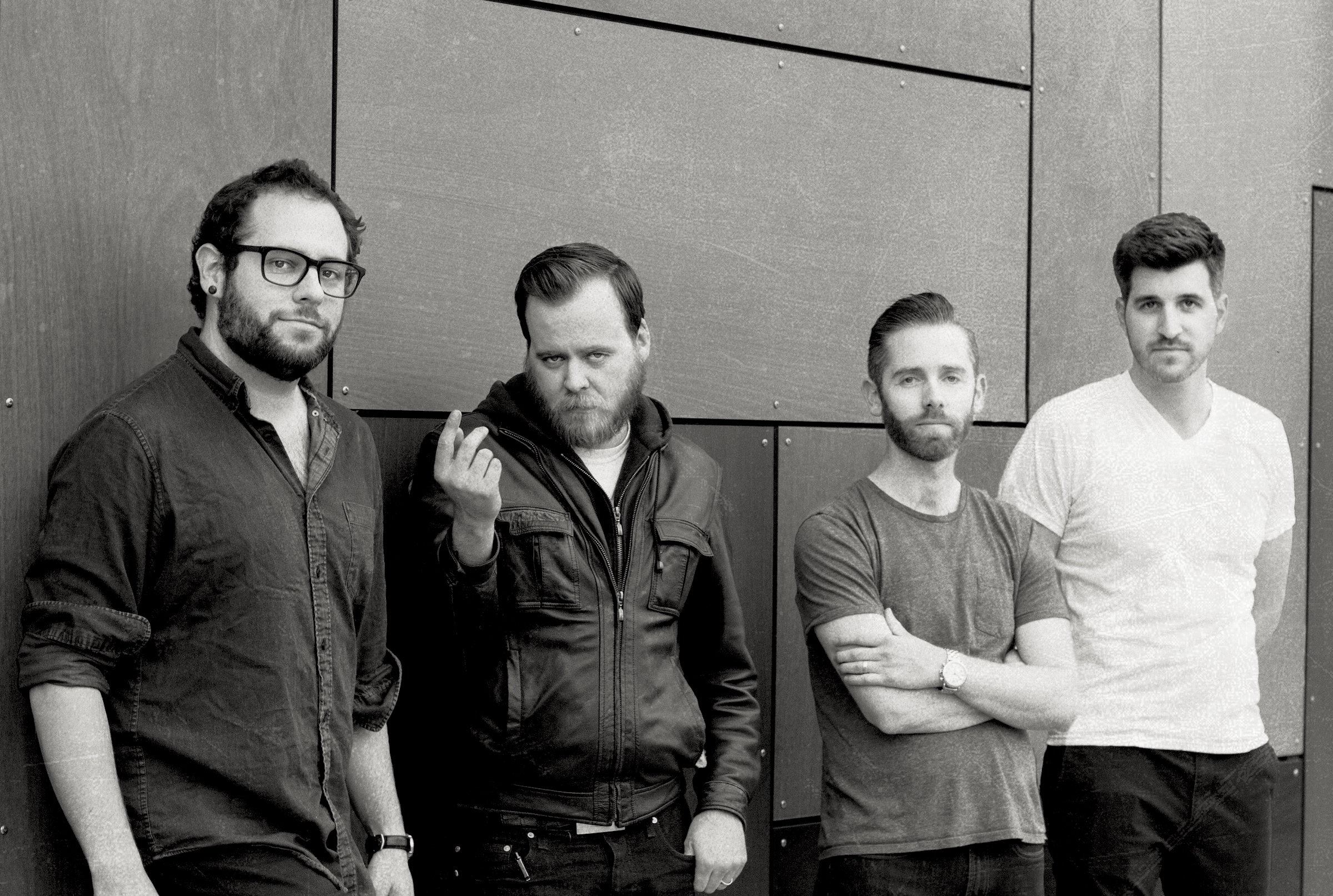 "Cascade Nights", a track taken from the upcoming Honest Iago (pronounced "yah-go") LP, 29 Palms (due 27 July), strikes listeners with its powerful pop tendencies, its crunchy hooks, and its ability to walk a line between punk energy and Americana-esque truths. Fans of Against Me!, Lucero and Crooked Fingers will revel in the track's particular charms.
Jedd Beaudoin, PopMatters.com
Honest Iago's latest is coming from a place of grit and strength, aptly titled "A Glorious Field for Sawmills". Opening at full speed, this ode to unsung laborers blends electric country plucking and frustrating vocals of punk into something we haven't heard in years.
Justin Bieggar, All Things Go
"I can honestly say that it [All Prophets in Their Houses] is one of the best songs written by any San Diego band. It is the kind of song that can make a band. I could see it winning a Grammy...if they spend enough time, and keep it focused enough, this Honest Iago can create a modern day Joshua Tree. You can hear the talent in this album [Straight On 'Til Morning]"
Nick Carter, SanDiegoPunk.com
Honest Iago is an indie-punk/prog-punk/art-punk/whatver you want to call it musical powder keg waiting to blow. You can feel it. These guys are onto something fresh and original. Honest Iago's sound includes everything but the kazoo and washboard, as these guys work in brass instruments, electronics, polyphonic vocals and a slew of difference percussions to generate something that's definitely off the beaten path. The band's lyrics are smart, referencing literature in many tracks, and the instrumentals will have you wondering why someone didn't try this sooner. Give them a listen for something you won't find anywhere else.
B. Oliver, AMP Magazine
Press inquries:
Caroline Borolla, Clarion Call Media
caroline@clarioncallmedia.com